Sometimes, life just isn't fair. If you're stuck in the unenviable position of having fleas without pets, you know exactly what we mean.
There are a whole bunch of ways that people living with pets can bring home fleas, but you – you are pet-free and live a clean, hygienic lifestyle. So what gives? How is it even possible you have fleas without pets?
The unfortunate truth is that even people without pets can face a flea infestation. Sure, the chances are lower – but it doesn't mean they're non-existent. So if you find yourself scratching your head in confusion (or itchiness), you might want to consider one of the most common ways you can get fleas without pets.
Ready to discover the culprit? Read on for the perfect reason to blame for your misfortunes.
5 Reasons You Have Fleas Without Pets
If you're a pet owner with supremely itchy ankles, it's easy to locate the source of your flea woes: your furry friends. But when you find yourself facing fleas without pets, it's a lot more difficult to pinpoint the source of your problem.
And finding the source is pretty important – not just so you can play the blame game ('though that's fun, too), but mostly so you can clear the problem out at the root. To help you do just that, here are some common ways you can get fleas without pets!
You brought home furniture with fleas
Remember that cool vintage sofa you "discovered" on the curb? You know, the one that you couldn't believe someone had stupidly thrown away?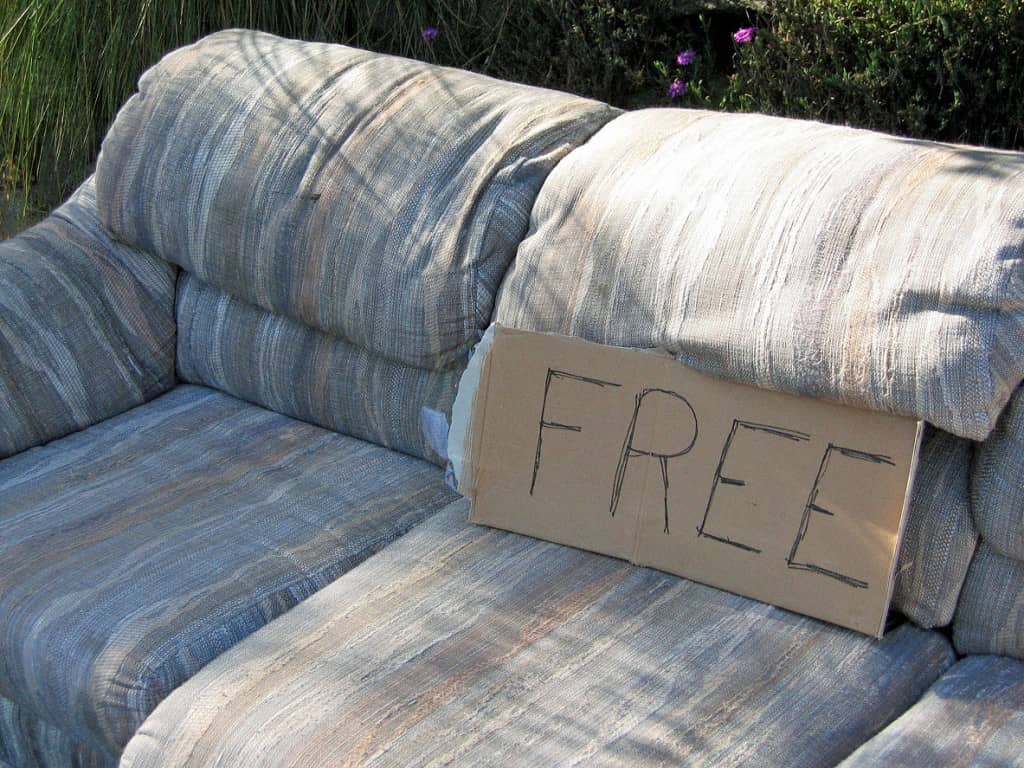 Well, we hate to break it to you – but it may have been infested with fleas. Even if you didn't see adult fleas jumping around on it, it could've been home to a bunch of flea eggs and larvae that you unwittingly carried home.
But don't blame yourself – flea eggs and larvae are tiny and can be difficult to spot, especially if you don't know what you're looking for.
>>>What Do Fleas Look Like? 50 Pictures of Fleas, Flea Eggs and Flea Bites
Plus, these sneaky buggers can lie dormant for months until they detect a host. Without a cat or dog available, you – the human – become the next best choice.
The previous tenant had pets
Admittedly, this is a really crummy situation to find yourself in. You move yourself and all your belongings into a new home and get busy organizing and decorating your new abode…only to find that the previous tenant left behind some roommates you definitely don't want to live with.
It truly sucks but it happens. A previous tenant may have had pets who got fleas and left behind a carpet full of flea eggs waiting to hatch.
In this situation, the best thing you can do is to get busy clearing your new home of the flea infestation, even if wasn't your problem to begin with. Oh, and of course, you can wish that the previous tenant unwittingly took some fleas with them!
You have another pest problem on your hands
Think the above scenario is bad? Not compared to this one. Another potential reason you have fleas without pets is that you may be harboring other pests like rats and mice that are bringing fleas into your home.
If you suspect this may be the case – as in, there are other signs of rodents in your home – you'll want to focus on getting rid of rodents in and around your home before you can fully tackle the flea problem.
There's wildlife lurking near your home
Do stray cats and dogs often lurk around your home? What about wild creatures like raccoons, squirrels, skunks and possums?
It can be lovely to look out on a yard full of frolicking cute squirrels but the truth is that these adorable little creatures can be bringing fleas and flea eggs to your porch, decks, and the doors into your home.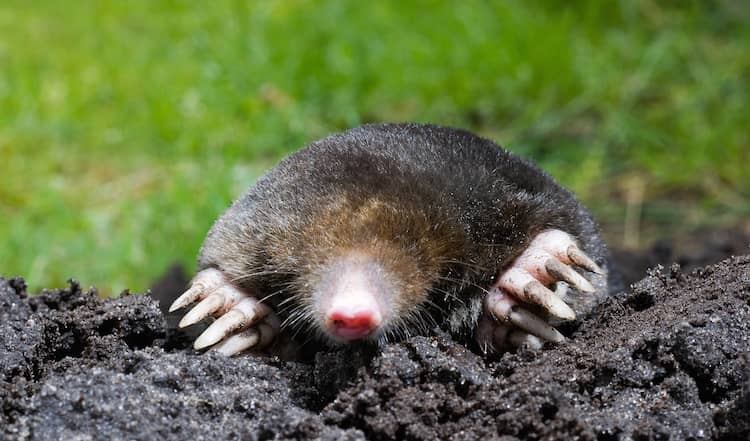 If you've had wildlife go even further than that – say, a raccoon that found itself in the attic or your crawl space – then there's a good chance that these mischievous creatures are the source of fleas in your home
…And other rare but possible occurrences
Sometimes, it really is just plain bad luck. For example, there are cases where a temperature change caused a mass migration of fleas into people's pet-less and well-maintained homes. In other cases, a stray flea or two hitch-hiked into homes via guest's clothes.
These happenings are very, very rare – but they do happen. And yes, it sucks when they happen to you. But the good new is that you can get rid of fleas – no matter how you got them.
How to Get Rid of Fleas Without Pets
There really is a silver lining to every cloud. So before you delve into the bottomless depths of self pity, take comfort in the fact that having fleas without pets comes with some awesome news:
You get to skip the difficult process of getting rid of fleas on your pets
Once you kill the flea infestation currently in your home, the chances are good that you won't encounter another one since you don't have pets who are constantly in and out of the house
That means you get to skip right to the good part: getting rid of fleas. And once you're done fighting the good fight, you'll be rid of fleas for good.
Ready to get started? Since the majority of flea infestations are hidden in the carpet, that is the ideal place to start. Here's how to get rid of fleas in your carpet!